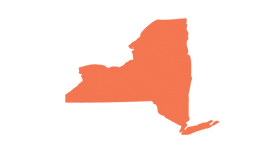 Benefits of the Empire State Purchasing Group: New York Government Procurement
When it comes to simplifying and streamlining procurement, there are many excellent reasons for public sector buying agencies to join regional purchasing groups. For buying organizations in New York, the Empire State Purchasing Group connects vendors with opportunities from hundreds of public purchasing organizations in New York State. The solution provides buyer members with access to a shared vendor database in which all registered vendors are seeking to do business with public agencies in New York.
The Empire State Purchasing Group currently counts more than 200 like-minded public purchasing organizations that have come together to facilitate access to a shared vendor pool and much more, including access to a shared bid library.
Vendors also enjoy an easier bidding process on the system. By registering, vendors gain access to bids posted by agencies across the state in one central location. The easy-to-use interface makes finding opportunities a breeze for vendors, and buyer members provide vendors with exclusive access to certain bids.
How vendors can register with the Empire State Purchasing Group
Vendors can navigate to the New York registration page here. Once there, basic organizational information along with contact details for the individual responsible for the membership must be entered. After choosing their preferred subscription option, vendors can begin accessing bids!
Once registered, vendors will:
• Receive real-time notifications about matched bids and RFPs
• Get instant notification of addendum from buyers
• Gain full access to online bid documents
• Have the opportunity to promote goods and services to buyers
And much more!
Once registered with the Empire State Purchasing Group, vendors can easily review bids posted by buyer members.
Find out how BidNet Direct can help your government organization today!