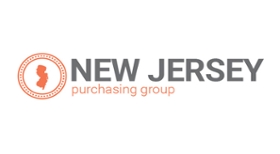 Local Government Procurement: Using the New Jersey Purchasing Group
The New Jersey Purchasing Group is a purchasing platform that provides local government agencies with bid and vendor management capabilities. BidNet Direct's New Jersey Purchasing Group is home to almost 20 local government agencies throughout the state of New Jersey who actively post their bids and RFPS online. Thousands of registered vendors have access to, and receive alerts to, bids by all participating public organizations in one central location. The purchasing group helps these organizations increase their vendor outreach, track and audit their solicitations, and provides them access to a national bid library.
Vendor Outreach
Vendor outreach is an important part of the bid process. With greater vendor outreach, public organizations are more likely to expand their vendor pool, including an increased diversity of vendors, which could result in more bid results. When vendors self-register with the New Jersey Purchasing Group, they select the appropriate NIGP codes that fit the goods/services they provide. By doing so, vendors are automatically sent an alert when a participating organization uploads a matching solicitation. In addition, buyers can also select additional not yet registered vendors to notify of their bids using the 'Courtesy Email' feature provided on the platform. By hosting bids from agencies such as Morris County, Mount Olive Township, and the Township of Randolph, the New Jersey Purchasing Group has over 12,000 registered vendors covering nearly all desired products and services for increased vendor outreach.
Solicitation Tracking and Auditing
Knowledge regarding vendors and solicitation interaction is key in public procurement. The New Jersey Purchasing Group offers extensive audit and reporting capabilities for agencies to track their solicitations along the way. This includes providing agencies with a time stamped record of who has downloaded the bid information, any addenda, and of course who has submitted a bid. Being able to view this type of information can provide public organizations with valuable insights into their solicitation processes. The platform gives organizations the information they need to ensure that all bids they review were submitted by vendors who have seen all addenda and communication that may have been issued after the initial specifications were posted, also known as a plan holder's list. By being able to see which vendors downloaded all of the required documentation, agencies can compare the submitted bids with this plan holder's list. Public organizations can use these types of tracking and auditing services to ensure that they are following a fair and transparent purchasing process.
Bid Library
Agencies who have registered with the New Jersey Purchasing Group also have access to both the New Jersey specific bid library, as well as BidNet Direct's national bid library. The national library contains hundreds of thousands of solicitations from local government agencies throughout the country, allowing all participating agencies to share resources and possibly even collaborate to streamline their purchasing process. By having the option to view solicitation information for bids similar to those they have upcoming, an agency has the ability to use this information as a guideline or template when drafting their own solicitation specifications. Agencies can access solicitations by location, NIGP codes, bid requirements, etc. to easily find relevant bid documents and specifications. The bid library can save registered agencies of the New Jersey Purchasing Group time, and even money, by showing them closed awarded solicitations as well.
The New Jersey Purchasing Group helps local government organizations save time with the solicitation process through increased vendor outreach, detailed tracking and reporting, and other shared resources, including an extensive bid library. Any local government agency within New Jersey that is interested in finding out more about how they can streamline their process and expand their vendor outreach can contact BidNet Direct's Buyer Support team at 1-800-835-4603, option 3.
Find out how BidNet Direct can help your government organization today!