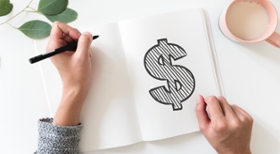 Importance of posting awards
Traditionally an e-sourcing solution includes publishing solicitations for vendors on a platform, waiting for bids to be submitted, and starting the evaluation process. For many local government agencies, that's where it ends. Many agencies don't think about all the benefits of posting the award on the purchasing platform for vendors, tax payers, and even other agencies to easily access.  
Time savings
Have you fielded numerous calls from bidders wondering if you have awarded a bid yet? Or maybe you've received calls asking who the winning bidder was and the details of their bid offering? Posting the award on BidNet Direct's purchasing platform alleviates the need to answer calls and allows vendors to view the awarded bid information on BidNet Direct no matter the time of day. In the case that you do still end up receiving calls, you can point any curious vendors to the closed bid page where they can see all the relevant award information. Eliminating or shortening these calls saves you time and reduces the amount of interruptions taking place of other tasks throughout the day.
Purchasing Collaboration
Publishing your awards on the BidNet Direct platform can also lead to greater collaboration with other local government agencies. By posting the award, you not only allow vendors to see the award information, but other participating agencies will be able to as well within the platform's Bid Library. By having access to information from your agency's bid award, another local government agency seeking the same goods or services can better plan for the budget needed when putting their own solicitation out to bid. Additionally, it can also save your peers time by allowing local agencies to piggyback off of your bid award and reach out specifically to the awarded vendor for their own similar projects. In turn, your agency will be able to take advantage of these same benefits within the Bid Library by having access to award information posted by other local government agencies.
Transparency in purchasing
A big part of the purchasing process for any local government organization is ensuring a fair and transparent purchasing process. By posting award information on BidNet Direct, you maintain that level of transparency. Our Buyer Support team can even add an "Awarded" tab on your agency's branded public page, allowing non-registered vendors the opportunity to view only the closed bids with award information. Whether it is local taxpayers wanting to stay on top of what is being done with their tax dollars, or bidders interested in seeing the results, you can be sure that your agency is being open where necessary.
Improving the bid responses
Posting your solicitations also provides vendors the opportunity to take a closer look and improve their own bids. If your agency elects to post the award amount, you provide other vendors the opportunity to compare their own bid submissions to the winning award. By seeing how they stack up against competing vendors, vendors may provide improved bid submissions for future opportunities, leading to increased competition for your agency's business.
Awarding Options
Just like the rest of the platform, BidNet Direct's awarding options are tailored to your agency's specific needs. With several options on how to post your award, your agency can ensure that the information is getting into the hands of all desired recipients. In addition to adding an "Awarded" tab on your branded page and providing public access to the award information, you can select who is alerted of the award information. You can publish the award information and choose to only notify the winning bidder via email. However, to help eliminate those calls from bidding vendors, you can also choose to notify all document holding vendors or all vendors that matched or followed the original solicitation, whether they expressed interest in bidding or not. Whichever way your agency chooses to handle making the award information public, BidNet Direct has an option that can fit your needs.
With just the click of a few buttons, you can easily post your award information to the BidNet Direct platform. So in a matter of minutes, you can provide your agency with benefits like saved time, improved collaboration, a transparent purchasing process, and increased competition.
Find out how BidNet Direct can help your government organization today!