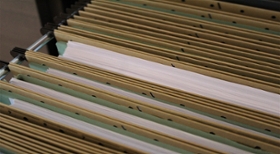 Contract Management Simplified: Reporting, Notification & More
At the end of a typical purchasing cycle, a contract is signed with a vendor and that's that, right? But what often goes overlooked is the amount of work that goes into building, maintaining, and managing all of these contracts both before and after they are signed. That's where BidNet Direct's Contract Management comes in!
Our Contract Management is an optional add-on service for our participating buying organizations, and can be added on to an existing sourcing solution in order to fit your needs. BidNet Direct offers its Contract Management solution, with a variety of features depending on your needs and budget, at three different levels: the Lite, Team, or Professional level. Starting at less than $5,000 annually, BidNet Direct can provide your team with the level of contract management required; from a simple repository to full red-line and vendor collaboration with custom templates. Many features are included in all of our Contract Management options, including notification of contracts ending, extensive reporting capabilities, and tracking and extensive search and filtering of contracts, COIs and other documents.
 Notifications and Alerts
An important aspect of managing your contracts involves tracking contract start and end dates, which can be time consuming depending on the number of active contracts your agency has at a given time. However, BidNet Direct's Contract Management solution makes this easy. You can set alerts and notifications for all of your contracts. Rather than finding out your contract is coming due when you get a phone call from your end user explaining that your renewal is due next month, wouldn't it be useful to get an alert ahead of time? The alerts provided through the solution offers your team the ability to evaluate the good/service and vendor that is currently under contract and determine whether to renew or put out to bid again. The best part is that you can choose how early you receive these alerts, thereby giving your agency plenty of time to follow any necessary procedures or cancellation policies as well. 
Reports and Tracking
Another key feature of the module is it's reporting and tracking capabilities. The platform will track any and all information for all of your contracts, with each interaction being date and time stamped as well as audit ready. This provides your agency with quick and easy access to details of who has seen and edited any contract that you have entered within the system. For instance if someone who manages contracts leaves your organization, you can pull a report for all contracts edited or signed by that employee. Additionally, you can pull a report on all contracts up within a certain timeframe, attached to a specific supplier and more. These reports can be fully automated to pull at certain dates or times, and all are fully audit ready.
You can also use the module to track information on your vendors. Each vendor can have specific documents attached to their account, thereby making it easy for you to have all necessary information in one quick and easy to access location. Information typically stored within a vendor's profile could include their W-2's, Certificate of Insurance, or other information necessary to doing business. Notifications and alerts can be set up for information on your vendor's profile as well, allowing you to know when you need to get updated information. For example, the module will alert you when a specific vendor's Certificate of Insurance is due to expire and provide you with ample time to get an updated copy.  Using the Contract Management solution's tracking and alerts features, you can avoid lapses and mitigate risk.
Additional Features
While the notifications and reports are two of the highlighted features of our Contract Management, that doesn't mean that's all it has to offer! BidNet Direct also offers a searchable repository for all of your contracts within the Contract Management solution. This provides search and filtering functions, making it quick and easy to look for the exact contract you need. You can also redline and edit contracts within the module, removing the need to constantly print, edit, and scan contacts repeatedly. This saves you both time and money, not to mention it is all tracked and auditable! All of these files and functions are available with unlimited storage capabilities. Any existing paper or digital copies can also be moved into the solution and multiple templates can easily be made.
The features are available with varying levels of access to BidNet Direct's Contract Management Module. Between our Lite, Team, and Professional levels of access to the solution, we can find the perfect level that fits your organization's needs!
Find out how BidNet Direct can help your government organization today!