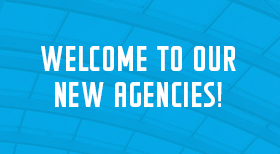 End of 2019 brings 13 new agencies
2019 was a great year for BidNet Direct, and was concluded with local government agencies from seven states officially posting solicitations on the platform. A total of 13 new agencies joined within the final two months of the decade:
• Albion Building Authority, MI
• City of Lafayette, CO
• City of Salida, CO
• City of Santa Clarita, CA
• Guadalupe County, TX
• Gulf Coast State College, FL
• Horry County Solid Waste Authority, SC
• Huntington Union Free School District, NY
• North DuPage Special Education Cooperative, IL
• The Town of Lake Placid, FL
• Town of Breckenridge, CO
• Town of Mamaroneck, NY
• Valley Stream Central High School District, NY
• Woodmoor Water & Sanitation District No. 1, CO
BidNet Direct's regional purchasing groups provide robust tools to these local government agencies including an extensive bid library and vendor pool, while also allowing them to easily post open solicitations and gain features that aim to improve every aspect of their purchasing process. The new agencies and each of the over 800 other government agencies already participating on BidNet Direct can look forward to a streamlined purchasing process from start to finish!
BidNet Direct looks forward to helping connect our newest government agencies and their open solicitations with interested vendors, and we look forward to continued growth. With a strong finish to 2019, we are eager to see what the start of the new decade brings!
Find out how BidNet Direct can help your government organization today!