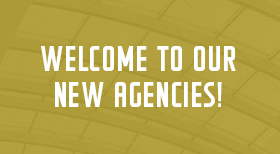 New Local Governments Join in July & August 2019
As summer comes to a close, BidNet Direct is happy to welcome the new local government agencies to join during July and August! Our 8 new agencies are the latest to join their 6 respective purchasing groups in order to streamline their purchasing processes from step A-Z! The new agencies are:
• Detroit Housing Commission, MI
• Grand Strand Water & Sewer Authority, SC
• Guadalupe-Blanco River Authority, TX
• Kinderhook-Ichabod Crane School District, NY
• Office of the Colorado State Public Defender, CO
• Seminole State College of Florida, FL
• Town of Avon, CO
• Town of Halfmoon, NY
These local government organizations, along with all others currently registered, will now have access to BidNet Direct's Bid Distribution and Vendor Management tools and all of the benefits that come with it. Features include: a vendor pool to easily distribute bids and RFPs to thousands of vendors, an extensive bid library that allows agencies to save time and collaborate with like-minded agencies, and so much more! BidNet Direct assists our participating buying organizations with each step of the purchasing process, with additional modules such as Bid Evaluation and Contract Management available to focus on specific areas available to all of our local government agencies!
With September marking the beginning of a new fiscal year for many local government agencies, set up a demo to see how BidNet Direct can streamline your agency's purchasing process this year!
Find out how BidNet Direct can help your government organization today!