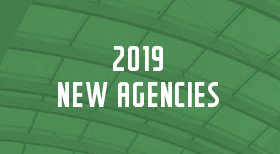 2019 brings with it 14 new agencies!
The start of 2019 brought 14 new local government agencies to BidNet Direct's regional purchasing groups. Joining in January and February, these new organizations are spread across seven states and will utilize their regional purchasing group for their bid and vendor management needs. The agencies are:
• Armada Township, MI
• Arvada Fire Protection District, CO
• Charter Township of Commerce, MI
• Chenango Forks School District, NY
• Evergreen Fire/Rescue, CO
• Fairbanks North Star Borough, AK
• Foss Park District, IL
• Harlingen Waterworks System, TX
• Holly Village, MI,
• Routt County, CO
• South Georgia Governmental Services Authority, GA
• Todd Creek Village Metropolitan District, CO
• Town of Morrison, CO
• Ulster County Community College, NY
In addition to the 14 new agencies, BidNet Direct also launched 9 new Purchasing Groups in 2019, now covering all 50 states! Within the states included in these new Purchasing Groups is Alaska, with Fairbanks North Star Borough becoming the first participating local government organization in the newly formed Alaska Purchasing Group.
By joining their regional purchasing groups, these new agencies have the ability to post, manage, and award their bids as well as have access a large existing database of local vendors. Additionally, each agency also has an extensive bid library to utilize available at their fingertips. The core platform comes at no cost to the participating local government agencies, with addition modules such as Contract Management and Bid Evaluation available. Current vendors of these agencies that are not already registered will now have one central location where they can access bid opportunities from local government organizations throughout their region with a simple online registration.
BidNet Direct looks forward to helping connect our newest government agencies and their open solicitations with interested vendors, and we look forward to continued growth.
Find out how BidNet Direct can help your government organization today!