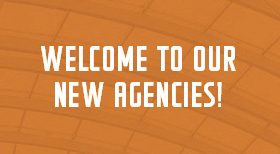 13 new government agencies join in September & October 2019
BidNet Direct welcomes 13 new local government organizations to our regional purchasing groups. Spread out across 4 different states, these agencies join the continuously growing number of organizations utilizing the e-sourcing platform. In September and October 2019, the following agencies began publishing solicitations on BidNet Direct:
• Arapahoe County Water & Wastewater Authority, CO
• CCE Central Dispatch Authority, MI
• Chicago Rockford International Airport, IL
• City of Lamar, CO
• East China Charter Township, MI
• Genesee Community College, NY
• Grosse Ile Township, MI
• Highlands Ranch Metro District, CO
• Little Thompson Water District, CO
• Mary Cariola Children's Center, NY
• Mesa County Public Library District, CO
• Town of Silt , CO
• Voorheesville Public Library, NY
These buying organizations now have access to an easy to use e-sourcing platform where they can post and manage their solicitations, vendor lists, and bid submissions and awards. Over 800 government agencies already have access to the thousands of existing registered vendors within the solution, with more and more vendors registering every day. BidNet Direct's continued growth through additional participating agencies benefits agencies and vendors alike. Registered vendors have easy access to government solicitations from regional agencies in one central location.
BidNet Direct looks forward to helping connect our newest government agencies and their open solicitations with interested vendors, and we look forward to continued growth.
Find out how BidNet Direct can help your government organization today!