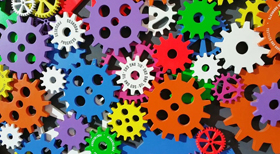 Bid Distribution and Vendor Management Made Easy
When it comes to managing a pool of vendors, it can be challenging for organizations to keep track of large volumes of vendor information and activity. Add in the demands of efficient and timely bid distribution, and operational difficulties can arise within even the most well-organized procurement departments. Without the tools and resources to easily manage large amounts of data across multiple projects, procurement managers and their teams can find themselves spending unnecessary amounts of time and effort just to keep up with day-to-day operations.
This is where BidNet Direct comes in. We provide you with the vendor management and bid distribution tools that you need to streamline processes, save time and reduce strain on resources.  
In the context of vendor management, BidNet Direct provides a detailed vision of vendor qualifications, activity and history, including detailed W-9 information, real-time reporting on vendor actions and an easily-searchable vendor database.
When it's time to handle the distribution and management of bids, BidNet Direct makes the process simple and intuitive. You benefit from a suite of tools including a solicitation creation module that supports an unlimited number of attachments; extensive bid libraries with detailed specifications of previous bids; a targeted distribution system that matches bids to qualified vendors; real-time reporting during the solicitation process; and electronic bid submission and capture pricing, which allows for pricing by line item or lump sum.
To organize bid results and awards and make them available for review, BidNet Direct offers a variety of useful features. Choose your own distribution options with our configurable bid result and award information functionality, and get a clear picture of awards at the line-item level with our flexible award management feature. Benefit from automatic bid tabulation and in-depth analysis tools that allow you to drill down into the details of any bid award.
Once a bid has been awarded, BidNet Direct provides a complete audit trail and time-stamped tracking in order to deliver a detailed picture of bid activity at every stage of procurement.
That's not all. BidNet Direct provides unlimited document storage and record retention and supports an unlimited number of users for our local government organizations. With no annual license fee and free-of-charge standard implementation and training, it's no wonder that BidNet Direct is quickly becoming the preferred solution for vendor management and bid distribution.
Find out how BidNet Direct can help your government organization today!