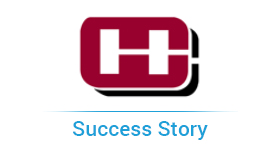 Community College benefits from bid & vendor management
The public procurement process has gone digital. Higher education centers around the country have recognized that electronic purchasing saves both time and money. In this case study, Hinds Community College District Director of Purchasing Sam Lemonis discusses the benefits of leaving behind a manual process for tabulating bid responses and vendor management.
When Sam Lemonis decided that it was time to modernize the purchasing process of his organization, he turned to BidNet Direct and the Mississippi Purchasing Group. BidNet Direct provides a vendor and bid management core solution at no cost to local government entities across the country, including higher education and school districts. Currently, HCC is not utilizing the other available sourcing modules which include CLM, bid evaluation, vendor performance management and approval workflow modules. HCC publishes all construction projects, including those with multiple line items, to BidNet Direct and uses the solution for vendor, bid and award management.
HCC evolves its manual distribution process
Before joining the Mississippi Purchasing Group, the procurement process at HCC was handled manually by Lemonis and his staff using a combination of paper-based processes and the sending of multiple emails when it came time to distribute solicitations, addenda and other bid documents.
Previously, when HCC would publish a solicitation, they would then receive vendors' bids through the mail and the process would begin.
"We opened the bids and transferred the results to an Excel spreadsheet. [When] someone wanted to see the results [of the bid tabulation], I would email it," says Lemonis.
The process of emailing individual copies of documents was time-consuming and inefficient. Thanks to the BidNet Direct tools available to HCC through the Mississippi Purchasing Group, Lemonis and his team now have a much simpler option for document distribution at their fingertips.
"That's the good thing about electronic [publishing of solicitations], addendums go out to everyone. I don't have to email each individual person," says Lemonis.
Bid Tabulation made simple
In addition to the ability to easily update and communicate with vendors, the BidNet Direct Bid Tabulation feature makes it simple to publish the results of any bid in a customized way; Buyers can choose to publish a detailed vendors list that includes each vendor's bid for each item of the solicitation.
Even paper-based bids can be manually added to the bid results and published, allowing organizations to be proactively transparent by publishing all bids that have been submitted as well as the winning bids.
For Lemonis and his team, the Bid Tabulation template is one of the most useful features of the purchasing platform. It allows buyers to use a custom template for goods and services or construction bid line items, and allows for the easy copy and pasting of Excel information directly into the template, removing the hassle of having to manually enter new line item information. With just a simple view or export of the information, all of the bids are automatically tabulated per line item saving the purchasing team time from manual entry and review.
Vendor outreach and management help
BidNet Direct delivers time savings through its robust vendor management and support capabilities. Buyers can easily view and download reports on matching registered vendors based on vendor location, commodity code or WMDBE status. These reports can also show which vendors have downloaded documents and/or addendums for a specific solicitation. Lemonis says that vendor document holder lists are very helpful for pre-bid meetings and allow him to simply "print those [lists] and take [them] with me."
Lemonis notes that BidNet Direct's vendor support team has also alleviated some of the difficulty associated with answering vendor questions and keeping on top of vendor support requests. Vendors self-register on BidNet Direct; the vendor support team handles any questions vendors have with registering, downloading documents, or submitting bids.  Lemonis says that vendors have called the HCC purchasing team with a question only "a couple" of times: "I pointed them to customer service and followed up with them…  They said [the vendor support team] helped them get on [with] no problem."
New laws in Mississippi
On January 1, 2018, Hinds Community College became subject to new legislation within Mississippi that requires them to offer vendors the ability to submit proposals electronically; construction bids must also be published online.
In compliance with these laws, HCC currently posts all of their construction bids electronically, of which Lemonis says there are "quite a few" with "at least half of our bids [being] some type of construction/renovation" project or related solicitation. So far in 2018, these solicitations ranged from a new concessions building within the college's soccer and tennis complex to building renovations on campus.
Posting solicitations online takes less time to reach more qualified vendors. "Now that the law went into effect… we are required to offer electronic [bidding]. More and more people are going to start [bidding] electronically because it's just easier. The ones that have started using it realize it's the way to go," says Lemonis.
Hinds Community College and other public and educational agencies throughout the country have found that moving the purchasing process online saves them a lot of time and resources. Sam Lemonis and purchasing professionals throughout the country have found a simpler sourcing solution with BidNet Direct.  Lemonis is looking forward to more higher education entities in Mississippi and the surrounding areas taking advantage of the no-cost purchasing solution BidNet Direct offers public entities. Lemonis added that in addition to saving time and money "using BidNet Direct is a lot less hassle for me."