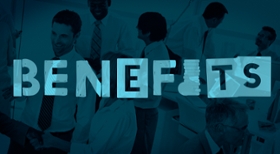 The Benefits of Tracking Small Purchases in Public Procurement
Public purchasing departments face a variety of challenges when it comes to improving contracting processes and ensuring that procurement initiatives run smoothly. Transparency, accountability and efficiency represent some of the major concerns of buying organizations; while robust procurement guidelines can address some of those challenges effectively, a gap remains when it comes to those purchases that fall below a buying organization's threshold for competitive procurement.
For example, if a buying organization only requires that contracts valued above $100,000 are put out to public competition, then all other purchases valued below that amount will essentially be 'under the radar' in terms of transparency and accountability. These 'invisible' purchases can represent the most challenging areas to address when it comes to improving an organization's contracting process.
This is where Contract Management can improve the overall contracting process for buying organizations. By making it easy for every contract to be audited, tracked, and made accessible to stakeholders, buyers can finally bring small purchases into the realm of accountability without making major changes to existing processes.
How contract management works
Every public buying agency has rules and procedures that must be followed when procuring goods or services from suppliers. Typically, each organization has a requirement that any purchase valued above a certain dollar-figure threshold – for example, $50,000 – must be put out for public bidding, to ensure competition and transparency in the purchasing process. In organizations that do not use a contract management solution, any and all purchases that fall below that threshold will simply be transacted with the supplier and not subject to any further scrutiny. This is where complications can, and often do, arise: sub-par suppliers can continue to receive contracts in spite of questions about quality, and favoritism can take root, resulting in less value received for money spent.
Contract Management helps buyers identify the 'blind spots' associated with small purchases, and bring them to the forefront where they can be scrutinized, providing opportunities for buyers to fine-tune their process. In conjunction with other e-procurement modules, Contract Management helps buyers:
• Review purchases. Gain visibility into every dollar spent and gain opportunities to save money, consider alternate suppliers or consolidate purchases as needed.
• Create better contracts. Create contracts using dynamic templates, clone existing documents and more.
• Manage, search and find documents. Store an unlimited number of contracts and easily find what you're looking for.
• Integrate approval workflows. Ensure that stakeholders receive documents when they need them and sign off on time-sensitive projects.
• Enjoy unlimited users. Be sure that the right people have access to the right documents at the right time.
• Brand the solution as desired. The Contract Management solution can be branded according to an organization's preference.
With an increasing number of buying organizations realizing efficiency gains and cost savings by implementing Contract Management, it's clear that the future of procurement will see below-threshold purchases made visible to procurement managers and subsequently available for review.
 Find out how BidNet Direct can help your government organization today!