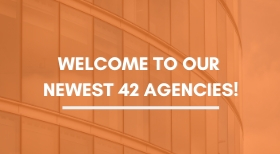 42 New Agencies Join BidNet Direct in Digitizing Procurement
COVID-19 has disrupted the way that business is done. Within public sector procurement, purchasing is an essential part of the pandemic for local and state governments. During these unprecedented times, BidNet Direct is thankful that we can provide helpful solutions to public organizations to take their procurement process seamlessly online. Since the COVID-19 crisis began in March, the company has helped its current participating government entities, over 1,500 across regional purchasing groups, adjust to the crisis by hosting webinars and information sessions for both buyers and vendors on electronic bid submission, e-bonding submissions and online questions & answers.
During this time, an additional 42 local and state government organizations have chosen BidNet Direct to help streamline and digitalize the purchasing process including:
• Auraria Higher Education Center – AHEC, CO
• Colorado Department of Corrections
• Colorado State Purchasing and Contracts Office – DPA
• Front Range Community College, CO
• Plum Creek Water Reclamation Authority, CO
• Town of Erie, CO
• Town of Grand Lake, CO
• Town of Green Mountain Falls, CO
• Daytona State College, FL
• Early Learning Coalition of Orange County, FL
• Tri-Par Estates Park and Recreation District, FL
• Walton County Board of Commissioners, FL
• Fulton County Government, GA
• The City of Smyrna, GA
• Prairie-Hills Elementary School District 144, IL
• Indian Prairie School District 204, IL
• South Holland School District 150, IL
• City of New Orleans, LA
• Town of Reading, MA
• Town of West Springfield, MA
• City of Albion, MI
• City of South Lyon, MI
• Interurban Transit Partnership (ITP - The Rapid), MI
• Ira Township, MI
• Mid Michigan College, MI
• Waterford School District, MI
• Village of Claycomo, MO
• Essex County, NY
• Kingston City School District, NY
• Liverpool Central School District, NY
• Long Beach Public Schools, NY
• Mamaroneck Union Free School District, NY
• Niskayuna Central School District, NY
• Ogdensburg Bridge and Port Authority, NY
• Oswego BOCES (Center for Instruction, Technology & Innovation – CiTi), NY
• Scarsdale Public Schools, NY
• Town of Amenia, NY
• Town of Eastchester, NY
• Greenville County Redevelopment Authority, SC
• Bob Hope School, TX
• Hays County, TX
• University of Texas Arlington, TX

Benefits of Digitizing Procurement Process During COVID-19
BidNet Direct strives to provide simple and user-friendly solutions, even during this exceptional situation. We provide an intuitive cloud-based procurement system that we developed with input from public procurement professionals. We help local government procurement departments from around the country to take their procurement process digital.
With procurement offices being closed to the public and government employees working remotely, electronic bid submission (EBS) has increased in its usage by participating agencies to over 52% of all solicitations published on the platform, compared to 25% in previous months. EBS allows the buyers accept bid responses digitally with sealed bid functionality, use of e-bonding and full auditable tracking. The tool is simple and secure both for the vendors submitting a bid, and the buying entity opening and evaluating responses.
We are thankful that we can continue to help local and state buying organizations from throughout the country during these unprecedented times.
Find out how BidNet Direct can help your government organization today!