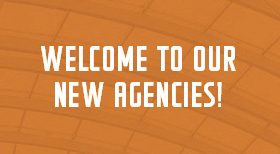 13 New agencies join BidNet Direct to kick off 2020!
BidNet Direct is planning for a big year in 2020, and we've already started by adding 13 new agencies in January and February! These agencies now have access to BidNet Direct's Bid Distribution and Vendor Management platform to streamline their purchasing process:
• City of Canon City, Colorado
• City of Flint, Michigan
• City of Glen Cove, New York
• Dominion Water & Sanitation District, Colorado
• Ellicottville Fire District, New York
• Green Chimneys School, New York
• Gulf Coast State College, Florida
• Illinois Central College, Illinois
• Southeast Macomb Sanitary District, Michigan
• Sullivan County, New York
• Town of Eaton, Colorado
• Village of Tarrytown, New York
• Village of Watkins Glen, New York
BidNet Direct's easy to use platform provides these and all other partnering agencies with access to tools and features that streamline their purchasing process, such as an extensive nationwide vendor pool, online Quesitons and Answers, online bid submission, and much more! Optional add-on modules cover every other aspect of the purchasing process from Bid Evaluation to Contract Management, allowing these new agencies and each of the almost 900 other government agencies already participating on BidNet Direct a streamlined purchasing process from start to finish!
BidNet Direct looks forward to helping connect our newest government agencies and their open solicitations with interested vendors, and we look forward to continued growth. With a strong finish to 2019, we are eager to see what the start of the new decade brings!
Find out how BidNet Direct can help your government organization today!