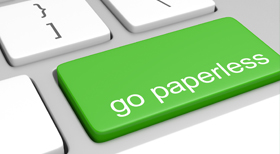 Helping Protect Public Health with Electronic Bid Submission
Helping Protect Public Health with Electronic Bid Submission
Today, as COVID-19 continues to spread around the globe, it's become clear that collective efforts from government, business and individuals are needed to curb the impact of the virus. For individuals, washing hands and limiting social contact is primary; for businesses and government, the best course of action involves limiting or restricting gatherings, including having employees work from home when possible.
In the context of this global COVID-19 crisis, the public procurement process is deeply implicated in protecting public health. Purchasing at the agency level necessarily involves many stakeholders on both the buyer and the supplier side. For example, bid openings and information sessions typically bring together people from near and far, creating the precise type of gatherings that now must be avoided.
This is where electronic bid submission can become a potential lifesaver. By moving as many interactions as possible into the digital realm, individuals can do their part to protect themselves, their families and their communities while keeping projects moving. Electronic bid submission can help keep procurement running during this unprecedented time.
How Electronic Bid Submission Supports Public Health
It may come as a surprise to learn that in 2020, many vendors still submit their bids in paper format to purchasing agencies for review. In many cases, bids today are still unsealed in a public event to ensure transparency. In the context of the coronavirus pandemic, neither of these methods can now be considered safe.
Thankfully, the option to submit bids electronically has been gaining in popularity and now is the best choice available for participating in public purchasing projects. A high number of public purchasing agencies now accept or require bids to be submitted electronically. This protocol should be adopted as the 'new normal' for all procurement departments.
Cloud-based Procurement Solutions
Cloud-based procurement tools such as BidNet Direct allow practically every aspect of the purchasing process to be handled online. This includes RFx creation and distribution, vendor management, contract management, vendor performance, bid evaluation and much more.
With fully digital solutions, buying organizations can not only maintain their operations in crisis situations and help limit the spread of coronavirus – these solutions also help improve efficiency, reduce waste, improve collaboration and use fewer resources than traditional paper-based processes. Cloud-based procurement is truly a win-win-win for all involved.
Here's to staying healthy, safe and supportive of our communities during this challenging time!