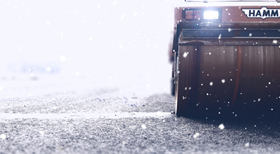 The Not-so-quiet Season: Municipal Procurement in Winter
Winter is often considered to be a quiet time of year, when the flow of business diminishes in tandem with the temperature. But in fact, winter presents some of the most pressing procurement demands for buying organizations, which must prepare for any eventuality linked to the weather and ensure that they are able to provide essential services no matter what. For this reason, many public departments and agencies invest heavily every year to source the goods and services they need from a wide range of vendors in preparation for the winter months. Snow removal and related services, vehicle maintenance and repairs and outlay related to uniforms and specialized equipment are just a few of the sectors of purchasing that are critical to buying organizations during winter. In this article we'll review these and other areas of winter procurement during the chilliest time of the year.
What kind of procurement projects happen in winter?
As winter approaches, public buying organizations are preparing for the busy end-of-year season. Local, county and state governments must prepare their solicitations for goods and services they will need to source from vendors during winter. Here are some of the more common winter procurement projects that buying organizations undertake.
Winter festivals
Many municipalities organize winter festivals to celebrate the arrival of the snow. These events typically offer fun games and activities for the whole family and require a significant amount of preparation, including the contracting of services from a wide range of vendors.
For example, a winter festival may offer citizens the chance to skate on a temporary ice rink built just for the festival. This requires sourcing the services of a vendor with experience setting up and taking down temporary ice rinks; the procurement of support facilities (trailer change rooms, washroom facilities) and the hiring of support staff at the rink. Pumps, generators and related equipment will also be needed.
Once residents have enjoyed themselves on the ice, many will likely seek out a hot drink to warm themselves. For this, food service vendors need to be engaged. Perhaps the festival organizers have decided to create a sledding area for kids and parents alike. This could require the sourcing of fencing to demarcate the sledding area; hay bales or other soft materials with which to wrap trees and obstacles that could otherwise cause injuries; and additional staff to ensure everything goes smoothly.
Infrastructure
Cities and counties also need to harden their infrastructure in preparation for winter. There are few things that can cause more damage to a building than a broken water pipe. For this reason, municipalities often engage contractors to proactively look over their plumbing and HVAC systems before the frost hits, to identify any potential problems and install fixes before the temperature drops. Roofs, driveways may also be repaired before the first snowfall to minimize the chances of any unpleasant (and costly) surprises happening once the full force of winter hits.
Snow removal
Snow removal in municipal areas is a major undertaking in the depths of winter. Without effective snow removal services to clear sidewalks, roads and highways, daily life can grind to a halt. This is why most areas that deal with heavy snowfall in winter have snow removal plans made well in advance, offering an evergreen opportunity for vendors in the sector to offer their services at any time of the year.
Vehicles, equipment and uniforms
Vendors are also needed to provide and maintain the equipment that government employees and contractors need to keep basic services functional. Vehicles in particular are under additional wear and tear during winter months, and will need more upkeep and repairs.
Municipal employees also need suitable uniforms for winter and weather-appropriate protective gear (hard hats, gloves and other safety equipment) and often procure these in time for the season change.
Vendors who can provide the goods and services needed by public buyers would do well to be on the look-out for winter opportunities year-round from government agencies. Assessing potential opportunities in the mid-term can be beneficial to the buying organizations as well with a vendor performance program.  
So for buying organizations looking forward to winter as being a slower time of year, it may not be so quiet – but there are lots of ways to prepare before the snow is on the ground!
Find out how BidNet Direct can help your government organization today!