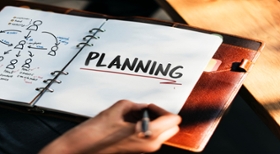 An improvement to purchasing, not just a change
When changing any processes, there is a learning curve that takes place. Making a change to your purchasing process is no exception. In fact, the management of a change to your purchasing process can be extremely important. However, a change in processes can often lead to an improvement going forward. That's why BidNet Direct helps transition the fear often related to change management into ease about joining an e-sourcing solution.
Why bother changing?
It's important to first understand why you are looking to make a change to your current processes. For most, there are inefficiencies within their purchasing process that they are trying to address. This could be anything from wholesale changes to your purchasing processes, or something specific like improving your number of bid responses. Knowing what the problems are, and that your new processes will address these concerns, helps you look at things less like a change of processes and more as an improvement to your processes.
How BidNet Direct helps improve the process
When looking at the joining of an e-sourcing solution as an improvement, it's clear that a solution like BidNet Direct can enhance every step of your purchasing process. The platform provides you with an easy way to distribute and manage all of your solicitations in one central location. This alone can improve efficiency and productivity throughout the lifecycle of a solicitation. Additionally, by publishing your solicitations on BidNet Direct, you have access to an extensive vendor pool including thousands of vendors pre-registered to do business with local governments in your area. Increased vendor outreach may lead to more competitive bids for your agency's bid opportunities. This, along with detailed audits and tracking of all solicitation and vendor actions, help provide you with increased visibility into your improving process.
Support makes the transition easy
Even with the automated features and added benefits that your agency will experience when joining an e-sourcing solution, it will still require training time for your purchasing team to learn a new process and get up to speed. The solution itself is quite intuitive, meaning most purchasing departments using the platform for the first time will only need an hour or two of training to see all of the functions and features in-depth. BidNet Direct's Buyer Support team makes the transition and training quick and easy. A dedicated support team member ensures that your entire purchasing team is properly trained and comfortable on the platform before handing you the reigns. Even after training, the support team is available from 8am – 8pm ET Monday thru Friday to assist with any questions that arise or for re-training on a specific feature or module.
Switching to an e-sourcing solution will also be a new process for your vendors, and BidNet keeps them in mind as well. Your agency's solicitations will be placed on your own branded page, providing your vendors with one central location to access all of your bid opportunities. With access to their own Vendor Support team, BidNet Direct ensures that the transition is just as easy for your vendors as it is for your own agency.
BidNet Direct wants to make your transition to an e-sourcing solution as simple as possible. By providing you with an easy to use platform and a Buyer Support team that is always available for any questions, you can transition to e-sourcing easily and without interruption to your purchasing department. 
Find out how BidNet Direct can help your government organization today!