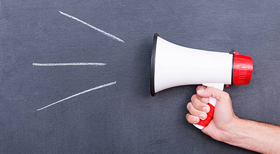 Emergency Procurement with BidNet Direct
Now more than ever, public buying agencies need secure digital tools to manage procurement, from bid creation to award and every step in between.

The COVID-19 pandemic has upended business as usual. Buying organizations are necessarily exploring how to quickly move their purchasing operations online to remain operational, while still respecting rules around business closures and physical distancing. BidNet Direct provides the technology and support that public agencies need to maintain procurement operations even under challenging circumstances.

Below, we'll explore how to move your agency quickly and easily into the world of secure digital procurement with BidNet Direct.

Free core features

BidNet Direct provides FREE access to our core features. This includes access to:
Regional Purchasing Groups (where agencies connect with thousands of local vendors by state)
Electronic Bid Submission
Vendor Search
And many other features.

Buyers can use BidNet Direct core features for free for an unlimited amount of time with zero commitment. Additional functionality including RFx Creation, Contract Management, Vendor Performance Management and more can be purchased on an as-needed basis.

Here's some other great features with BidNet Direct:

Regional Purchasing Groups

Purchasing Groups provide an easier way to distribute, respond to and manage bids. Organized by state, each Group acts as a platform to connect buying agencies with thousands of vendors in that state who are seeking to work with public buyers.

Electronic Bid Submission (EBS)
Electronic Bid Submission allows vendors to submit bids and all related documents to buying agencies electronically. This avoids the use of paper forms and in-person drop offs.

Vendor search filters

Easily find suitable vendors in your preferred states for all types of procurement projects.

Addendum and Communication

Send out addenda and communications to vendors and stakeholders quickly and easily with the BidNet Direct platform.

Add contacts

Add required users and contact information for key people to centralize communications and keep projects running smoothly.

Audit trail for FEMA and other funding

Generate a detailed audit trail of procurement activities to align with federal, state or local funding requests.
BidNet Direct is easy to use

With an easy-to-use interface, drag-and-drop bid submission for vendors, and top-notch support from the BidNet team, you can smoothly transition to secure digital procurement.

Find out how BidNet Direct can help your government organization today!