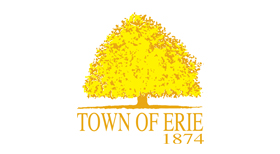 Town of Erie joins the Rocky Mountain E-Purchasing System for Automated Distribution
Today the Town of Erie has officially joined the Rocky Mountain E-Purchasing System to help simplify their bid and RFP distribution process. The Rocky Mountain E-Purchasing System is one of BidNet's 49 regional purchasing groups throughout the country which offers participating local government agencies an e-procurement solution. Town of Erie invites all vendors to register online with the Rocky Mountain E-Purchasing System at www.bidnetdirect.com/colorado to access its upcoming solicitations.
With the Rocky Mountain E-Purchasing System, vendors register to access one centralized location with opportunities from over 200 participating agencies throughout Colorado. By posting upcoming solicitations to the regional purchasing group, in addition to their website, the Town of Erie hopes to make it easier for more vendors to access their documents. They also hope to expand the reach of their solicitations to a more diverse vendor pool. Unlike the prior process of only publishing bids to a webpage, the Rocky Mountain E-Purchasing System provides a method to track all bid activity, including the details of vendors who have received or downloaded a bid.
Town of Erie invites all local vendors to visit www.bidnetdirect.com/colorado and register to receive access to its upcoming solicitations as well as the upcoming bids and RFPs from other public agencies participating on the Rocky Mountain E-Purchasing System. Registered vendors also gain access to a team of experienced customer service support representatives and can upgrade their service to receive customized bid alerts, advanced notice of term contract expiration, and notification of a recently posted addendum.
About the Town of Erie:
The reasons people call Colorado home often include a passion for the outdoors, a diverse and dynamic community and the contemporary pace to life that appeals to all ages. As you'll soon discover, the Town of Erie offers the best of all of these. With our majestic mountain views and progressive civic vision, we provide a genuine small-town feel with all the reassuring qualities that implies – a sense of community, neighbors who care, and a contemporary town with modern amenities and comforting closeness.

Not surprisingly growing families, young professionals, outdoor enthusiasts, and active adults are drawn to our panoramic location, scenic trails, championship golf course, recreational activities and more than 300 days of sunshine per year. Of course many are also attracted by our premier educational facilities, which include new and planned schools.

Factor in our award-winning 63,000 square foot Erie Community Center and 20,000 square foot Erie Community Library; and our quality of life just keeps getting better and better.