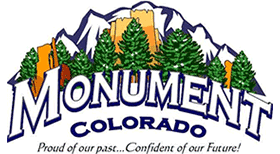 Town of Monument joins the Rocky Mountain E-Purchasing System for Automated Distribution
Today the Town of Monument has officially joined the Rocky Mountain E-Purchasing System to help simplify their bid and RFP distribution process. The Rocky Mountain E-Purchasing System is one of BidNet's 20 regional purchasing groups throughout the country which offers participating local government agencies an e-procurement solution. Town of Monument invites all vendors to register online with the Rocky Mountain E-Purchasing System to access its upcoming solicitations.
With the Rocky Mountain E-Purchasing System, vendors register to access one centralized location with opportunities from nearly 200 participating agencies throughout Colorado. By posting upcoming solicitations to the regional purchasing group rather than their website, the Town of Monument hopes to make it easier for more vendors to access their documents. They also hope to expand the reach of their solicitations to a more diverse vendor pool. Unlike the prior process of only publishing bids to a webpage, the Rocky Mountain E-Purchasing System provides a method to track all bid activity, including the details of vendors who have received or downloaded a bid.
"Sometimes distributing a bid on our site and the newspaper just isn't enough," says Tom Tharnish, Director of Public Works, "we like that with the Rocky Mountain E-Purchasing System we can quantifiably track the level of diversity." The Town hopes this will help them reach more variety of qualified local suppliers.
Town of Monument invites all local vendors to visit www.bidnetdirect.com/colorado and register to receive access to its upcoming solicitations as well as the upcoming bids and RFPs from nearly 200 other public agencies participating on the Rocky Mountain E-Purchasing System. Registered vendors also gain access to a team of experienced customer service support representatives and can upgrade their service to receive customized bid alerts, advanced notice of term contract expiration, and notification of a recently posted addendum.
About the Town of Monument:
Monument is home to both small businesses and large chains such as Home Depot and Walmart. Monument's largest employer and manufacturer, DePuy Synthes, a company of Johnson & Johnson, employs roughly 900 people. The town's population was 5,742 during the 2012 census. Per our Planning Department records to date, since the 2012 census, at least 448 new homes have been built and 19 new commercial buildings. Currently, the Town is home to Lewis-Palmer School District #38. Recent development pressures have stimulated the growth of Monument.