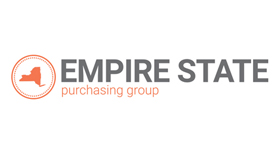 BidNet Announces Launch of Enhanced Empire State Purchasing Group
This week, BidNet launched an updated Empire State Purchasing Group. In addition to enhancements to the e-sourcing technology, all participating buying organizations can now benefit from several brand new e-sourcing features, including Vendor Pre-Qualification, Bid Evaluation, Contract Lifecycle Management, Vendor Performance Management, and Workflow Approval.
The updated purchasing group also provides a more centralized platform for vendors to receive quotes, bids, and RFPs directly from participating agencies and agencies throughout the state of New York. Vendors interested in doing business with the participating government agencies can register to access bids and receive alerts of matching future notifications at www.BidNetDirect.com/new-york.
Over 200 public agencies throughout New York utilize the Empire State Purchasing Group to simplify bid and vendor management, including the Counties of Rockland, Westchester, and Albany, as well as the cities of Yonkers, Poughkeepsie, Oneonta, Niagara Falls, Long Beach, many BOCES programs and the Rochester City School District. With the launch of the enhanced bid system, the purchasing group now offers its member agencies a more complete sourcing solution to streamline every step of the purchasing process.
The Empire State Purchasing Group is available at no cost to all counties, municipalities, school districts, nonprofits and special districts throughout the state looking to streamline sourcing efforts. Any public purchasing professionals in New York who are interested in learning more about the benefits of joining the updated Empire State Purchasing Group can schedule a personalized demonstration at www.BidNetDirect.com/buyer-demo.