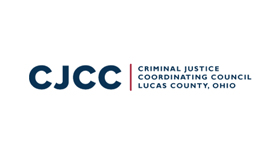 Criminal Justice Coordinating Council joins the Ohio Purchasing Group
The Criminal Justice Coordinating Council announced it has joined the Ohio Purchasing Group and will be publishing and distributing upcoming bid opportunities on the system. BidNet's Ohio Purchasing Group connects participating agencies from across Ohio to a large vendor pool and streamlines the bid and vendor management process. BidNet's Ohio purchasing group provides notifications to registered vendors of new relevant solicitations, as well as any addenda and award information from participating agencies from across Ohio, and can be accessed at
http://www.bidnetdirect.com/ohio
.
The Criminal Justice Coordinating Council (CJCC) joined the purchasing group in July, and will be utilizing the system to streamline their purchasing process including bid management, bid distribution, electronic bid submissions and vendor relations. The Ohio Purchasing Group is a single, online location for managing sourcing information and activities and provides local Ohio government agencies the tools needed to minimize costs and save time throughout the purchasing process.
The Ohio Purchasing Group expands an agency's vendor pool and enhances vendor competition without increasing distribution costs. In addition to the existing vendors on the Ohio Purchasing Group, all vendors looking to do business with the Criminal Justice Coordinating Council can register online:
http://www.bidnetdirect.com/ohio
. The CJCC invites all interested bidders to register today.
Registered vendors can access all open bids, related documents and files, additional addenda and award information. In addition, the Ohio Purchasing Group offers a value-added service to notify vendors of new bids targeted to their industry, all addenda and allows vendors to submit bids electronically. Registered vendors have access to not only the CJCC bid opportunities, but all participating agency bids.
"Our vendors can now save time and paper. They not only have direct access to our open bids, but those from other agencies throughout the state. We invite all vendors to register on the Ohio Purchasing Group to start receiving business opportunities," stated Holly Matthews, Executive Director of the Criminal Justice Coordinating Council.
Vendors may register on the Ohio Purchasing Group at:
http://www.bidnetdirect.com/ohio
. BidNet's vendor support team is available to answer any questions regarding the registration process or the bid system at 800-835-4603 option 2.
Other local Ohio government agencies looking to switch from a manual bid process, please contact the Ohio Purchasing Group for a demonstration of the no-cost sourcing solution.
About the Criminal Justice Coordinating Council:
The Criminal Justice Coordinating Council (CJCC) was established in 1981 as legal successor to the Criminal Justice Supervisory Council formed in 1972. The CJCC is a special purpose unit of local government, formed under Chapters 167 and 181 of the Ohio Revised Code and by resolution of the City of Toledo and Lucas County. CJCC is a 13·member board comprised of criminal justice professionals, elected officials, and citizen representatives. An operational staff works to achieve the board's mission.
The mission of the Criminal Justice Coordinating Council is to promote and foster cooperation, coordination, and cost-savings between governmental units and agencies, and to improve the criminal justice system through information services, technical assistance, analysis, grant development, research, and by providing regional services requested by the governmental units served.
The CJCC offers integrated criminal justice information systems through the Northwest Ohio Regional Information System (NORIS). NORIS was founded in 1976 to provide records automation for Toledo Municipal Court, the Toledo Police Department, and the Lucas County Sheriff's Office. Currently, NORIS supports over 1,000 terminals in seven counties that link 2,400 users who collectively perform more than seven million transactions per month. Criminal histories are maintained on 650,000 offenders and on-line access to 92,000 active warrants is offered. NORIS has evolved into a model of systems integration across many different agencies.