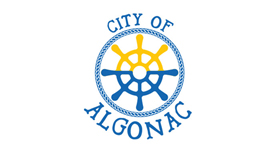 City of Algonac joins the MITN Purchasing Group for Automated Distribution
Today, the City of Algonac has officially joined the MITN Purchasing Group to help simplify their bid and RFP distribution process. The MITN Purchasing Group is one of BidNet's regional purchasing groups throughout the country which offers participating local government agencies an e-procurement solution. The City of Algonac invites all vendors to register online with the MITN Purchasing Group to access its upcoming solicitations by visiting www.bidnetdirect.com/mitn.
With the MITN Purchasing Group, vendors register to access one centralized location with opportunities from nearly 250 participating agencies throughout Michigan. By posting upcoming solicitations to the regional purchasing group, rather than their website, the City of Algonac hopes to make it easier for more vendors to access their documents. They also hope to expand the reach of their solicitations to a more diverse vendor pool. Unlike the prior process of only publishing bids to a webpage, the MITN Purchasing Group provides a method to track all bid activity, including the details of vendors who have received or downloaded a bid.
The City of Algonac invites all local vendors to visit www.bidnetdirect.com/mitn and register to receive access to its upcoming solicitations as well as the upcoming bids and RFPs from 235 other public agencies participating on the MITN Purchasing Group. Registered vendors also gain access to a team of experienced customer service support representatives and can upgrade their service to receive customized bid alerts, advanced notice of term contract expiration, and notification of a recently posted addendum.
About the City of Algonac:
Algonac is a city in St. Clair County, Michigan. In 2010, the census reported the population at 4,110. Algonac is 1.4 square miles and is located at the southern end of the St. Clair River. At the center of Algonac was first settled by John Martin in 1805. In 1836, it was the fourth village laid out on the St. Clair River. Algonac is situated on "the largest fresh-water delta in the world", at the mouth of the St. Clair River. Algonac embraces its nautical contributions, being the birth place of Chris Crafts Boats and the former home of Gar Wood. Situated on the St. Clair River, it has earned the nickname of "The Pickerel Capital of the world." Take advantage of the free boat launch and the Algonac Harbor Club, one of the largest deep water marinas accessible by the great lakes.