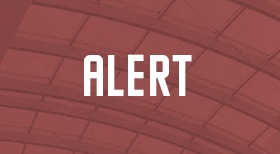 Purchasing Fraud: How Scammers Are Targeting Government Agencies and Suppliers
Scammers are impersonating government agencies and attempting to take advantage of unsuspecting suppliers by sending fraudulent purchase orders, in a scheme that has agencies warning people to be vigilant.
Authorities in Rockland County, New York have issued a public warning about the scam, in which fraudsters contact business owners using email addresses designed to look like official government accounts. In their emails, the scammers request information or price quotes for the purchase of goods, typically from computer or audio-visual equipment companies. Once communication has been established, scammers then send phony purchase orders to the targeted companies, making it seem as if a government agency is making a large purchase.
The purchase orders are fake. In the shipping details of the fraudulent orders, suppliers are directed to send the goods to an address unaffiliated with the government.
While the threat of fraud is nothing new, it's important to keep abreast of the latest methods criminals are using to deceive honest businesspeople, especially when those methods involve impersonating public officials. It's common today to read about credit card fraud, identity theft and data breaches, but rarely are we privy to details about sophisticated impersonation and business-to-business related fraud such as this. As a result, public purchasing officials are asking vendors and agencies to be vigilant.
"Businesses should carefully review purchase orders received from government agencies and confirm their authenticity, especially if the quantities ordered are significant and if the requested delivery address differs from the normal delivery address," said Rockland County Purchasing Director Paul Brennan.
How E-Procurement Can Combat Purchasing Fraud
The unfortunate reality is that fraud has existed as long as legitimate business has, and it's unlikely that we will see it eradicated any time soon. However, there are ways that government agencies and suppliers can protect themselves from fraud. One of the most efficient and effective ways to improve the security of an institution's purchasing processes is through the adoption of an e-procurement solution.
E-procurement enables buying organizations to bring their entire purchasing process online, from initial solicitation to bid award and contract. In the context of protecting organizations from frauds such as those occurring in New York and throughout the country, e-procurement can make the purchasing process more secure by:
• Conducting all purchasing initiatives through the e-procurement solution. By connecting a pool of trusted vendors and buying agencies in a secure online environment, all stakeholders can be sure that they are dealing with legitimate actors, not scammers. Although many governments utilize a platform for RFPs, they should also use them for under threshold quotes by departments to mitigate these fraudulent situations.
• Establishing a strong approval workflow. Vendors used to dealing with a public agency that uses an e-procurement solution will rightfully be wary of any purchase order coming to them directly, outside of the normal channels.
• Using established channels of communication. Bid distribution allows buyers and their suppliers to stay in close contact during the procurement process -- a factor that would raise suspicions among suppliers targeted for fraud, if they received the "purchase order" from an unknown individual.