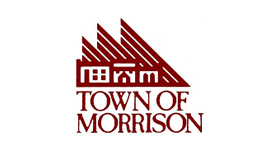 Town of Morrison joins the Rocky Mountain E-Purchasing System
Morrison, CO – The Town of Morrison has officially joined the Rocky Mountain E-Purchasing System as one of the over 200 local government agencies throughout Colorado & Wyoming using BidNet's e-procurement solution. The Town of Morrison invites all potential vendors to register online at www.BidNetDirect.com/Colorado to access its upcoming solicitations.
The Town of Morrison is located in Jefferson County, Colorado. By joining the Rocky Mountain E-Purchasing System they join their county government in utilizing a streamlined platform and purchasing community to help increase transparency and help lower costs. Other municipalities in the area that participate in this regional community of purchasing professionals and local vendors include the City of Golden, City of Arvada and Jefferson County Public Schools. All participating agencies on the Rocky Mountain E-Purchasing System post their open bids to one central, online location.
One of the main benefits the Town of Morrison hopes to achieve by joining this local purchasing community is to provide its vendors with more business opportunities with local governments. Registering on www.BidNetDirect.com/Colorado creates a quick and easy process for vendors to access a variety of quotes, RFPs, related documents, and addendum from local governments all across the region and state. Registered vendors also have the choice upgrade their service to receive email notifications for opportunities matching their specific business, instant addendum alerts, advanced notice of term contract expiration and other features.
As a participating member agency on the Rocky Mountain E-Purchasing System, the Town of Morrison also benefits from the full e-Sourcing solution for bid and vendor management and tracking.