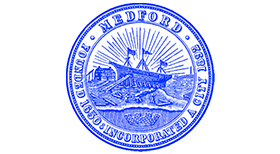 City of Medford Expands Options For Online Transactions With Online Permitting, Procurement Systems
This month, the City of Medford announced it is moving its purchasing and bid opportunities to an online platform to increase efficiency, create a more user-friendly interface, and update some of the City's operating systems. Earlier this year, the City's Building Department launched an online permitting platform that has streamlined the permitting process for applicants, decreases walk-in traffic and wait times, and creates greater efficiencies for both staff and customers.
As of Monday, July 27, the City's online platform for bid opportunities is available at
www.medfordma.org
. The City of Medford joined BidNet's Massachusetts Purchasing Group in July and will be utilizing the system to streamline their purchasing process including bid management, bid distribution, electronic bid submissions and vendor relations.
BidNet's Massachusetts Purchasing Group connects participating agencies from across Massachusetts to a large vendor pool and streamlines the bid and vendor management process. BidNet's Massachusetts purchasing group provides notifications to registered vendors of new relevant solicitations, as well as any addenda and award information from participating agencies from across Massachusetts. Vendors can register at
www.bidnetdirect.com/massachusetts
to access all open bids, related documents and files, additional addenda and award information.
In April 2020, the City's Building Department launched an online permitting system through CitizenServe, offering all applicants for permits available in the Building Department to submit applications and documents online. To access the online system, visit
www.medfordma.org/departments/building-department
.  
The City is also exploring ways to expand online processes, like submissions to the Board of Health, through CitizenServe.
"Efficiency, transparency, and enhancing City services has been one of my top priorities from my first day in office, and though some of our initial progress was delayed by the Covid-19 health crisis, I am so proud to say we are back on track and already gearing up for more service enhancements this year," said Mayor Breanna Lungo-Koehn. "I am thankful for the hard work of City staff to make these upgrades, which will be particularly important in reducing the number of in-person visits to City offices as much as possible as we continue our work to slow the spread of Covid-19."
For the latest City news and updates, visit
www.medfordma.org/news
, and remember to sign up for City Alerts by visiting
www.medfordma.org/alerts
.
Medford city services are available to all residents, regardless of economic situation, immigration status, ability, benefit eligibility, or religious affiliation.