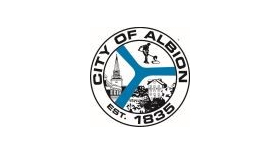 City of Albion Joins Community of Local Buyers with the MITN Purchasing Group
The City of Albion announces it has joined the MITN Purchasing Group, a regional purchasing community by BidNet. Local government agencies throughout Michigan utilize the purchasing group for bid and vendor management. The City of Albion invites all potential vendors to register online with the MITN Purchasing Group to access its upcoming solicitations.
The City of Albion joins the MITN Purchasing Group and the community of over 225 participating local government agencies located throughout Michigan. Along with a variety of bid and vendor management solutions, the City of Albion gains access to a bid library to help with bid creation, a shared pool of vendors, and association with like-minded purchasing professionals in the area. By providing a single, online location for managing sourcing information and activities, local Michigan government agencies minimize costs and time delays associated with the procurement process in these unprecedented times.
"Collaboration is important to us," says Darwin McClary, City Manager of the City of Albion. "We think the bid library will really help us save time in drafting more effective bids and access specifications," McClary continued. "Plus it makes it easier for our vendors to access our bids."
Vendors interested in doing business with the City of Albion and other nearby government agencies are encouraged to register.
Benefits of joining the MITN Purchasing Group include:
• Centralized location for bids from all 230 participating agencies
• Bid alerts customized to the vendors' products or services
• Reliable and timely delivery of notifications, addendums and documents
• Advanced notice of Term Contract expiration
• E-Bid and E-Quote Submission
The MITN Purchasing Group is one of BidNet's regional purchasing groups throughout the country. It provides the City of Albion a bid and vendor management solution, document and addendum distribution, and tracking of all activity throughout the procurement process.
About the City of Albion:
The City of Albion is located in south-central Michigan. Tenney Peabody, Albion's first permanent settler, arrived at 'The Forks' in 1833. In 1835, Mrs. Peabody named the area 'Albion' because some of the early settlers, including Jesse Crowell, hailed from Albion Township, New York. ('Albion' won out over 'Peabodyville,' Mrs. Peabody's first choice.)