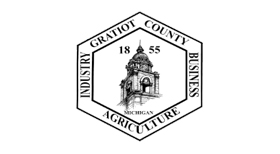 Gratiot County joins the MITN Purchasing Group in Michigan
Ithaca, MI – Gratiot County has officially joined the MITN Purchasing Group, one of BidNet's regional e-procurement solutions, providing vendors throughout Michigan easy online access its upcoming solicitations. Gratiot County invites all vendors to register online at www.bidnetdirect.com/mitn.
The regional purchasing group connects local governments with vendors looking to do business with public agencies. On the MITN Purchasing Group, vendors seeking business with over 200 participating agencies can register online to gain access to a single point of entry for opportunities throughout Michigan. By posting upcoming bids and RFPs on the MITN Purchasing Group, Gratiot County ensures an entire community of vendors can view their solicitations, download documents, and receive notification of addenda. The vendors self-register and ensure their contact information is up to date.
Gratiot County invites all local vendors to visit www.bidnetdirect.com/mitn and register to receive access to its upcoming solicitations as well as the upcoming bids and RFPs from over 200 other public agencies participating on the MITN Purchasing Group. Registered vendors have the option to upgrade their service to receive customized bid alerts, notification of term contract expiration, and notification of a real-time addendum.
About Gratiot County:
Gratiot's diverse and stable economy is balanced among business, industry, healthcare and education.  Gratiot County is strategically positioned to advance in the future due to its collaborative nature; local governments, business & industry leaders, citizens and community partners such as Alma College, Masonic Pathways and MidMichigan Medical Center-Gratiot (part of the University of Michigan Health System) will continue to work together to make Gratiot County a great place to live, work and play for years to come.