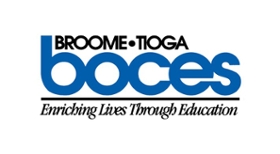 Broome-Tioga BOCES Joins Regional e-Procurement Community with Empire State Purchasing Group
Binghamton, NY - Today, Broome-Tioga BOCES announces they will utilize the Empire State Purchasing Group for some of their vendor management and bid distribution. This purchasing community and e-Procurement solution from BidNet connects 219 public purchasing departments throughout the state of New York. Broome-Tioga BOCES encourages all local vendors interested in doing business with local government agencies to register online with the Empire State Purchasing Group to gain access to some of their upcoming bid opportunities.
The Empire State Purchasing Group is a regional online community for public purchasing professionals looking to increase efficiency and transparency for their agency's procurement process. Through participation with the Empire State Purchasing Group, Broome-Tioga BOCES joins Onondaga-Cortland-Madison BOCES and Delaware-Chenango-Madison-Otsego BOCES in posting RFPs and RFQs on one central location. The online purchasing group makes it easier for local vendors to find, access and bid on some of the local public solicitations.
"We are always looking to increase our vendor pool and competition," says Bruce Hartquist and Anna Bostwick, Purchasing Agents. We hope the Empire State Purchasing Group will help us extend the reach of our solicitations, and it can help our vendors find more local opportunities," continued Hartquist and Bostwick.
Vendors are able to register with the Empire State Purchasing Group for free and gain access to open bids from 219 local government agencies all on one platform. Vendors have an option to upgrade their account for notification services and other added benefits for extra cost.
The Empire State Purchasing Group is a cloud-based e-Procurement solution built to help local government agencies, such as Broome-Tioga BOCES, simplify bid and vendor management process.  "We look for any platforms which helps to save time and cut costs for the BOCES and our districts," Hartquist and Bostwick add. Broome-Tioga BOCES encourages all interested vendors to visit www.bidnetdirect.com/newyork and register.
About Broome-Tioga BOCES:
BOCES is a unique and innovative educational institution established to help public schools control costs and provide quality programs by sharing services. BOCES operates as an extension of the local school districts and the New York State Education Department. One of 37 such entities around the state, Broome-Tioga BOCES serves 15 component school districts in Broome and Tioga counties, annually touching the lives of nearly 35,000 students in grades K-12 and many others in adult programs.